Quality and Convenience
We use top quality blanks from leading manufacturers and use color-fast, fade resistant inks for long wear. Our experienced team works hard for you!
Fast + Affordable
Panda Imprinting prides itself on quick turn-around of custom printed orders without any hidden screen charges or fees.
Good For You
Great for landscapers, contractors, civic groups, schools, non-profit organizations, family reunions, parties, sports teams and more.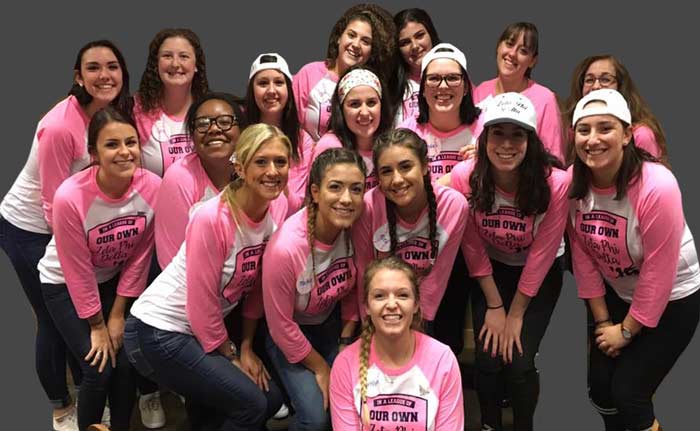 GROUP DISCOUNTS
Custom apparel is a great way to unify your group. We offer bulk discounts which means the more you order, the lower the price! Work with our knowledgeable sales team and talented artists on your vision! We have worked on projects for greek life, family picnics, marathons, bridal parties, sports leagues, and bar crawls. You name it, we've done it! Let us help you and your group today!
CONTACT US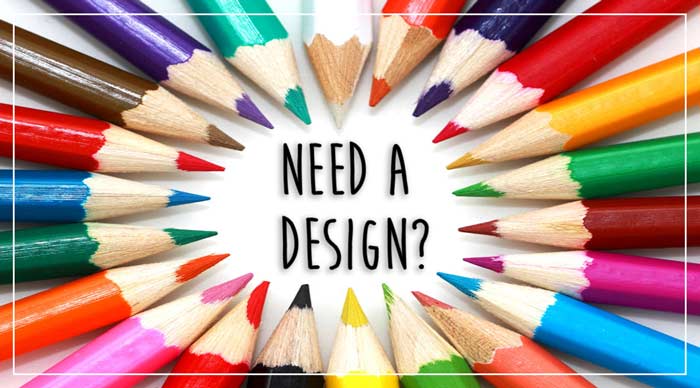 IN-HOUSE CUSTOMER SERVICE & DESIGN TEAM
Our customer service team works closely with you and our graphic artists to create your ultimate vision. After developing a concept, we create a free virtual proof so you can really envision what your design will look like on the custom apparel or goods you have chosen! We can create just a simple logo placement or can take your vision from paper and create your ideal graphic from scratch!
LET US HELP
Panda Apparel was amazing to work with. Amanda was patient with me throughout the design process and was able to get me exactly what I wanted! The shirts were very affordable and high quality too. They are definitely my go-to for all my custom apparel needs!
Maggie Tardif
I love these guys! The customer service and the art team are amazing! I am a bridesmaid in a wedding and the maid of honor put me in charge of getting the t-shirts done! They knew exactly the direction I wanted to go and offered up different styles to help me get to my final vision and all the girls loved it!
Amanda J.
I was so happy with my tee shirts!! This company has awesome customer service. Amanda was super helpful and totally understood my vision. They were not only great quality but we had a deadline to meet and they were able to make it happen. I would recommend this screen printer with 5 stars! Will be working with them again!
Abigail Frisch
Fantastic company to place custom orders with!! Their customer service, graphic design team, and the quality of products are top notch. Highly recommend to anyone.
Ansel Yabut
Great customer service, especially Amanda! I ordered wine glasses to promote my company at an event and they came out great and on time!
Jessica Buzar
I ordered custom tanks for a bachelorette party and they came out amazing! The bride is going to be so happy. Highly recommend!
Kylie Muratore
Huge thank you to Amanda and her team. My sister had purchased shirts for the bridal party and last min the order got cancelled. I called Panda Apparel through a local store and Amanda was able to get an order printed within ONE business day. The shirts were amazing, perfectly described in the email and even better in person. Thank you Amanda for being so amazing and assisting! I will for sure order again!
Jillian Horowitz
I just started collaborating with Panda Imprinting for getting items customized for my elementary school in NYC. Our first order was for a graduation t-shirt for my fifth grade students, and the shirts turned out great! The students all got to sign their names on an image, and then they were able to print their signatures on the shirt! It looks awesome. We look forward to working with them to get more customized items for our school! 🙂
Hannah Jenkins
P.S. 206 Jose Celso Barbosa School
Panda Apparel was wonderful to work with! I've been in business for 16 years and have finally found a company that gets my vision. They really took their time to make sure I was happy with my shirts. This is the first time in 16 years that I actually LOVE the shirts for my employees. They adjusted the colors for me and guided me as to which style/color shirts would look best. I also really appreciated the prompt responses and quick turnaround on my order. I also feel that their prices are very fair especially for the customer service you receive. Thanks for everything Panda!
Michelle Surgent
Owner of Pink Comb Studio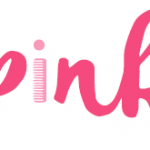 Panda Imprinting has terrific customer service. We developed a strong business relationship with Amanda and also Jamie and they have been terrific for us. We got our stuff so quickly and they gave recommendations when they were needed. I have already recommended a few businesses to them since they are so reliable and honest with their pricing. Definitely reach out to the for your next custom order!
Marena Dobrolsky,Co-Owner
Thickset Threads