WHAT ARE PROMOTIONAL PRODUCTS?
Promotional products are all the little giveaway items that are printed with a logo. We have supplied them to companies for branding and to schools for awareness programs and end-of-year gifts. There is almost no limit to the number of items that are available.  If you can think of printing a logo on it, it probably exists.  We are members of the largest supplier networks and have access to thousands of promotional products.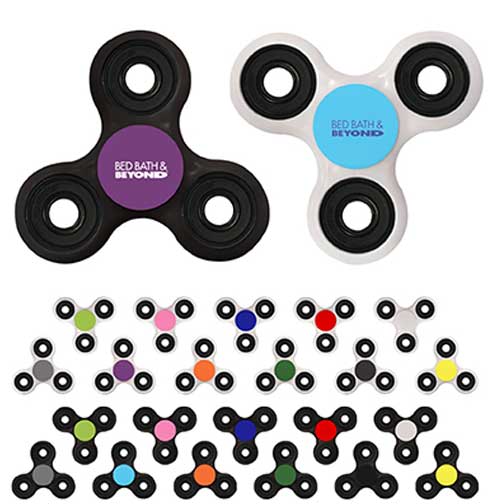 In just a few short weeks, the fidget spinner has become one of the hottest products on the market. They're everywhere!
These pocket-sized spinners are held between your middle finger and your thumb and spins in a constant motion.
They have been proven to reduce stress and boredom. They're fun for all ages (5+) and fit perfect in your pocket, purse or backpack!
Choose from a variety of body colors as well as an accent disk in the middle. This is where we can fit your company or organizations logo.
The minimum for this product starts at 100 pieces and basic pricing starts at about $2.61 each!